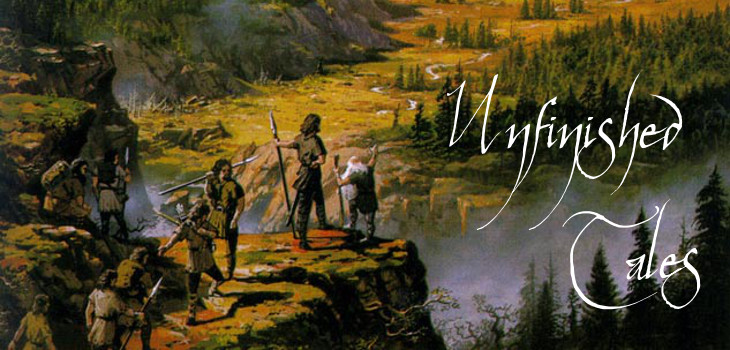 Unfinished Tales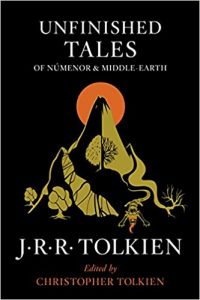 Join Corey Olsen, The Tolkien Professor, for an in-depth study of Tolkien's Unfinished Tales of Númenor and Middle-earth! We will work our way through all four parts of the book in ten weekly sessions.
Published in 1980, Unfinished Tales was the first attempt by Christopher Tolkien to make his father's incomplete stories available to the public. Rather than trying to pull the tales together into a narrative whole like he did with The Silmarillion, Christopher presented the unfinished stories as they were (or with some light editing) and provided a commentary to each one that provided a fuller picture of where the tales fit into the development of his father's legendarium. While the Unfinished Tales are themselves worthy of study, the success of the book also showed that there was still a significant appetite for Tolkien's work, essentially paving the way for publication of the 12-volume History of Middle-earth series.
Like all Mythgard Academy seminars, this series is free and open to the public. You can download audio or video recordings of the sessions on our YouTube channel or through our Mythgard podcast feed. This is part of the series of open and free seminars made possible by the generosity of the people who contributed to our fundraising campaign. The subjects of our Mythgard Academy sessions are nominated and elected entirely by our generous supporters. In this round, Unfinished Tales narrowly edged out Ender's Game by Orson Scott Card, Neverwhere by Neil Gaiman, and Watership Down by Richard Adams.
If you missed our fundraising campaign but would still like to take part in this exhilarating democratic process to decide our future topics, it isn't too late! You can join in the action by donating to Signum University today!
Schedule for Unfinished Tales
The Unfinished Tales seminar originally took place from January 7 — March 12, 2014, on Tuesday evenings.
Class 1: Of Tuor and the Cracks of Doom
Read: Part I, Chapter 1
Date: January 7, 2014
Class 2: Of the Dooms of Túrin
Read: Part I, Chapter 2 (up to Brethil)
Date: January 14, 2014
Class 3: Limping Wisdom and the Feet of Doom
Read: Part I, Chapter 2 (from Brethil on)
Date: January 21, 2014
Class 4: More on the House of Hador
Bonus: Q&A Session 1
Date: January 22, 2014
Class 5: Estranged in Elenna
Read: Part II, Chapters 1-3
Date: January 28, 2014
Class 6: The Metahistory of Galadriel
Read: Part II, Chapter 4
Date: February 4, 2014
Class 7: Legends and Stories
Read: Part III, Chapters 1-2
Date: February 11, 2014
Class 8: BONUS Q&A Session 2
Bonus: Q&A Session 2
Date: February 12, 2014
Class 9: Weaving the Web
Read: Part III, Chapter 3
Date: February 18, 2014
Class 10: The Folly of the Fallen
Read: Part III, Chapters 4-5
Date: February 25, 2014
Class 11: Filling Up the Corners
Read: Part IV, Chapter 1
Date: March 4, 2014
Class 12: The History of Wizards
Read: Part IV, Chapter 2
Date: March 11, 2014
Class 13: The Lost Stones of Gondor and Arnor
Read: Part IV, Chapter 3
Date: March 12, 2014
Unfinished Tales Artwork
Artwork for the Unfinished Tales seminar was adapted from Ted Nasmith's Túrin and his Band are Led to Amon Rûdh. Used with permission.