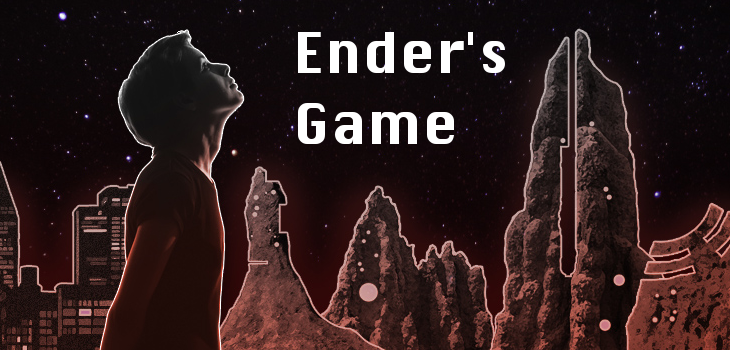 Ender's Game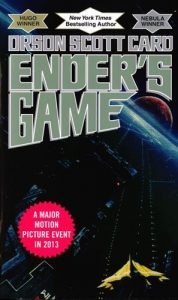 This spring, the Mythgard Academy explores new frontiers, making its first foray into the genre of science fiction with the much-loved modern classic, Ender's Game by Orson Scott Card.  We will discuss the book in five weekly sessions, and then take a sixth session in which to discuss the recent film adaptation of the book. Like all Mythgard Academy classes, this study is free and open to the public.  You can download audio or video recordings of the class sessions here from our website, through our Mythgard podcast feed or on Signum University's YouTube channel. You are also invited to participate in the class live! The first 100 attendees will be able to take part in the interactive class discussions, which will take place on Tuesday evenings at 9:30 pm (ET), starting on April 1, 2014 – no foolin'!
Ender's Game, by Orson Scott Card is available from Amazon. According to the author, the audiobook version is the definitive version of Ender's Game, as he said he always envisioned it as a teleplay. A new audio dramatization has just been released to wide acclaim. This past November, a new movie version of Ender's Game directed by Gavin Hood arrived in theaters.
A Word from Dr. Corey Olsen
As part of the Mythgard Academy series, the class is tuition-free and open to the public. The first 100 participants for each session are able to participate in the discussion live, and both video and audio recordings of the classes will be available on this web page, through the Mythgard podcast feed, and on YouTube.
Like all Mythgard Academy classes, this course is made possible by the generosity of everyone who supported our fundraising campaign last fall. The topics of our Academy classes are nominated and elected entirely by our generous donors. Ender's Game finished both of the first two Mythgard Academy elections in near ties for the lead, finishing second by the narrowest of margins first to Tolkien's Return of the King and then to Unfinished Tales. The third time through, the child military prodigy handled Watership Down by Richard Adams, A Wizard of Earthsea by Ursula LeGuin, and American Gods by Neil Gaiman as he might have handled Salamander Army.
If you missed our fundraising campaign but would still like to take part in our class voting process to decide our future topics for the rest of the year, it isn't too late! Visit our donation page and help support our free classes!
– Dr. Corey Olsen
Schedule
The Ender's Game seminar originally took place on Tuesday nights from April 1 – May 6, 2014.
Week 1: Ender's Beginnings
Read: Chapters 1 – 6
Date: April 1, 2014
Week 2: Mind Games
Read: Chapters 7 – 9
Date: April 8, 2014
Week 3: End Game
Read: Chapters 10 – 12
Date: April 15, 2014
Week 4: The Teacher Is the Enemy
Read: Chapters 13-15
Date: April 22, 2014
Week 5: The End of the World
Read: Concluding Thoughts
Date: April 29, 2014
Week 6: Adapting Ender
Stay Involved
Want to support the work that the Mythgard Institute does for fantasy and other imaginative literature? Consider making your own donation today!