WriterSpace: Work alone in good company
WriterSpace is time set aside for writers and artists to follow their dreams and support each other (and, seriously, if you just need to get your bills paid or your socks folded, you're more than welcome). We drop-in-when-we-can and drop-out-when-we-must online for writing time, wrist stretches, and even visits from the Permission Fairy!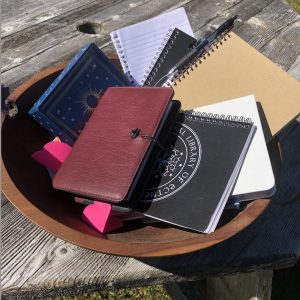 Can't wait to see you for evening writing, lunch bunch, or the intrepid Morning Coffee Edition (that one's on Twitch, so you don't even have to think about whether to turn on your camera). If you want to receive an invitation which will give you the option of getting a Zoom link automatically added to your calendar, write to [email protected] from the email account which wants that invitation.
Spring Term Schedule January 9 through May 5: All times in US Eastern
MONDAY AFTERNOON 2-3:45pm at this Zoom link;
TUESDAY EVENING 6-7:45pm at this Zoom link;
WEDNESDAY EVENING 7-8:45pm at this very jaunty Zoom link; but not on Wednesday, March 15th because there is the most gorgeous amount of snow so I have no internet, sort of, and I'm going sledding!
THURSDAY MORNING 9-10:45am and here's your Zoom link;
THURSDAY AFTERNOON 2-3:45pm, oh gosh, another Zoom link; this meeting will end at the end of March because there's a Scriptwriting course happening in this time slot in April and Sparrow totally wants it!
FRIDAY MORNING COFFEE EDITION 10-11:45am on Twitch.
Announcing BANDERSNATCH BREAKOUT ROOM on Wednesday evenings.  Sparrow will create a Zoom breakout room for any creative writers present who want to do a peer review time or chat about their craft. If you'd like to meet but don't know how to start, may we suggest doing a peer read-through of Bandersnatch by Diana Glyer?
Do you need WriterSpace during off hours?  The Twitch broadcasts are recorded and held for two weeks, so you can simply play one and have good company!  You can do that.  The Permission Fairy said so.
Give yourself time. Allow yourself to create.
Writer Space is dedicated time to write alone in good company. We support one another with the simple knowledge that we're all here writing together. Sometimes fellow WriterSpace denizens would like to trade feedback!
It's a relaxed space for everybody who wants an excuse to write, buddies to share time with for writing. It's for laughing at the linearity of time with Auntie Sparrow.
What do people do at WriterSpace? Journaling, noveling, playwriting, screenwriting, blogging, creative nonfiction, writing for their professions, writing papers for school, grading papers for school, sketching, quilting, designing, calligraphing (is that a word?), even packing up their things into boxes to move.  No one should have to do that alone.