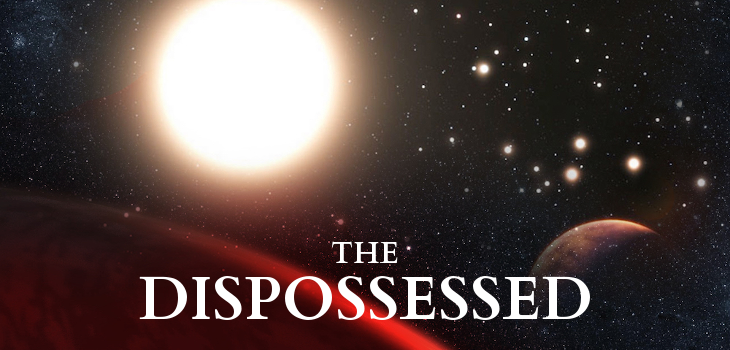 The Dispossessed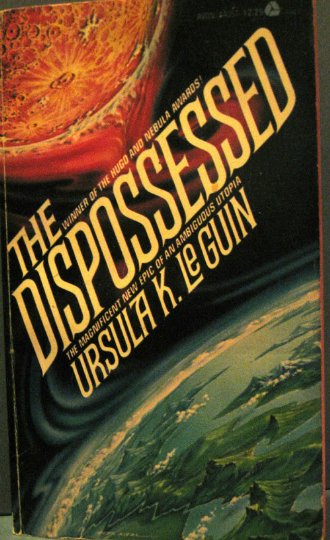 Starting in September 2016, Mythgard Academy will present a free, live seminar on The Dispossessed, by Ursula K. Le Guin. Critically recognized as a tour de force across a spectrum of fiction and non-fiction genres, Le Guin was recently recognized by The Library of America with the publication of a volume of early works set in her fictional European country of Orsinia – one of only a handful of living authors to receive such an honor. Several of Le Guin's works have been studied as part of Signum University courses as well, including The Left Hand of Darkness (Science Fiction, Part II) and A Wizard of Earthsea (Modern Fantasy I).
As one of the most subtle and complex science fiction investigations of political systems ever written, The Dispossessed describes the twin worlds of Anarres, an anarchist world, and Urras, a world much like our own with countries of varied political systems, including two very large countries with systems that are at odds with each other. Told from the perspective of the Anarresti scholar Shevek, the book provides a thoughtful and shrewd look into the various political systems that Shevek encounters, including the one into which he was born, and finds both merits and faults in each. The Dispossessed is part of Le Guin's larger Hainish cycle, which explores a variety of worlds and social systems.
Given the current contentious political climate in the U.S. (not to mention other areas of the world), in addition to providing insight about specific political ideologies, study of The Dispossessed can also provide us with a useful method for investigating and critiquing other viewpoints in a constructive, and respectful, manner.
A Message from Dr. Olsen
As one of our series of Mythgard Academy seminars, these discussions are open for all participants at no charge. Each week, the first 100 people to sign up can join in the live discussion. If you cannot attend live, don't worry – video recordings of each discussion will be available on the Signum University YouTube channel and the Mythgard Academy podcast.
This seminar is made possible by the generosity of everyone who has supported the Mythgard Institute and Signum University through their generous donations. The books studied during our Academy discussions are nominated and elected by donors. Earlier this year, in addition to continuing our saunter through The History of Middle-earth with The Shaping of Middle-earth and The Lost Road, we explored the gothic horrors of Bram Stoker's Dracula, and after now we are taking to the stars to explore the galactic landscapes of Ursula K. Le Guin's The Dispossessed.
If you would still like to take part in our voting process to decide our future topics for the rest of the year, it isn't too late! Visit our donation page and help support our free seminars!
– Dr. Corey Olsen
Schedule
The Dispossessed seminar originally took place from September 21 – November 9, 2016, on Wednesday evenings.
Week 1: From the Moon
Read: Chapters 1-2 (1-62)
Date: September 21, 2016
Week 2: I Am Still Here
Read: Chapters 3-4 (63-125)
Date: September 28, 2016
Week 3: Quarantine
Read: Chapters 5-6 (126-192)
Date: October 5, 2016
Week 4: Nuchnibi
Read: Q&A and Catch-up
Date: October 12, 2016
Week 5: Human Nature
Read: Chapters 7-8 (193-269)
Date: October 19, 2016
Week 6: The Politics of Reality
Read: Chapters 9-10 (270-334)
Date: October 26, 2016
Week 7: Revolution
Read: Chapters 11-13 (335-386)
Date: November 2, 2016
Week 8: Unbuilding the Wall
Read: Q&A and Catch-up
Date: November 9, 2016
Week 9: True Voyage Is Return
Date: November 16, 2016