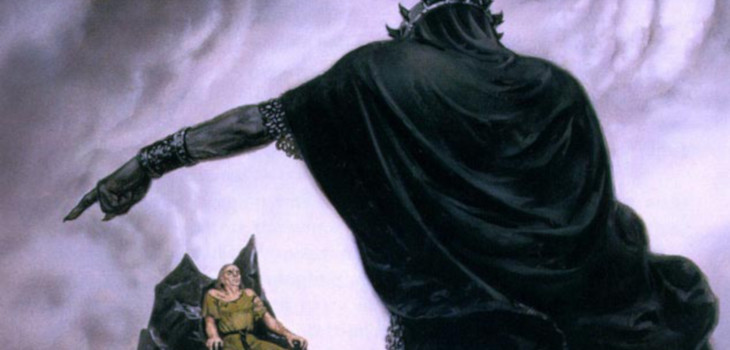 Morgoth's Ring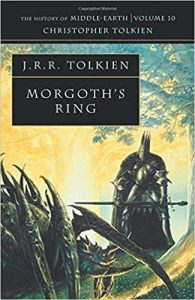 Starting in February 2020, Mythgard Academy will offer a free seminar on Morgoth's Ring, the tenth volume in the History of Middle-earth (HoME) series. This volume begins the final leg of our journey through the HoME series, as it begins the look at the later drafts and revisions of the stories that eventually became part of The Silmarillion. The title of Morgoth's Ring comes from a comparison of Melkor's dispersal of power in Arda to his protégé Sauron's later handiwork, and "thus the whole of Middle-earth was Morgoth's Ring."
Morgoth's Ring was published in 1993, about a year after the previous volume, Sauron Defeated. It includes the "Ainulindalë," "The Annals of Aman," The Later Quenta Silmarillion, "Athrabeth Finrod ah Andreth" and Myths Transformed – a set of reinterpretations of some stories included in the legendarium.
If you have missed any of our other discussions in The History of Middle-earth series, you can find links to them on the main Mythgard Academy page.
The History of Middle-earth, Volume 10 is available from Amazon.
A Message from Dr. Corey Olsen
Mythgard Academy programs make scholarly investigation of speculative fiction available to everyone for free. We meet on a weekly basis, and recorded sessions are shared on the Signum University YouTube channel.
Mythgard Academy is supported through the generous contributions of Signum University donors. Everyone who donates votes on which books we look at, and donors who donate $100 or more are invited to join The Council of the Wise to nominate and debate the merits of future books. The Council has methodically chosen The History of Middle-earth volumes, interspersed with other great works of fantasy and science fiction, including A Wizard of Earthsea by Ursula K. Le Guin, Dune by Frank Herbert, and Ender's Game by Orson Scott Card.
Morgoth's Ring is our second book of 2020. We will be voting on the next book soon, so if you have a favorite fantasy or sci-fi story that has not been chosen yet, donate today to join the Council and make your nomination!
– Dr. Corey Olsen
Schedule
Morgoth's Ring will meet on Wednesdays at 10 pm Eastern Time
Schedule TBD
Artwork for Morgoth's Ring
The artwork for Morgoth's Ring was adapted from Morgoth punishes Húrin by Ted Nasmith. Used with permission.