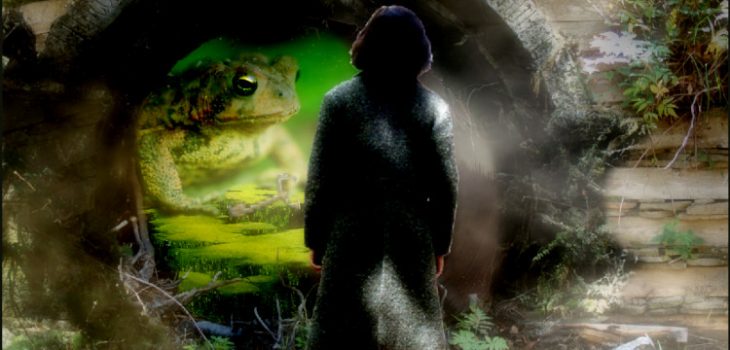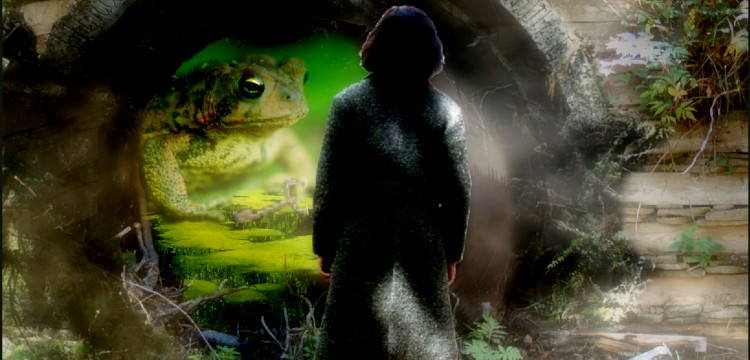 Pan's Labyrinth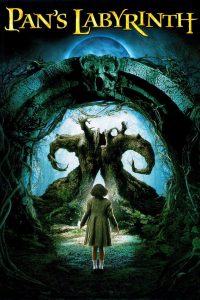 Join the Mythgard Movie Club on Thursday, October 10, 2019, for a panel discussion on the dark fantasy film Pan's Labyrinth, written and directed by Guillermo del Toro. The movie stars Ivana Baquero, Sergi López, Maribel Verdú, and Doug Jones as the Faun and the Pale Man.
Set in Francoist Spain several years after the Spanish Civil War, Pan's Labyrinth tells the story of young Ofelia (Baquero), who is taken by her pregnant mother to live with her new step father, Captain Vidal (López). Vidal is charged with hunting down guerilla rebels still fighting against Francisco Franco's regime, although he does not realize that his own housekeeper Mercedes (Verdú) is sister to one of the rebel leaders that he hunts. One day, Ofelia follows an insect into the dark, tangled woods – the labyrinth – near her new home. There, she meets a faun, a strange fairy creature that believes Ofelia is the reincarnation of a fairy tale princess named Moanna.
The faun tells Ofelia that by completing three tasks in a book he gives her, she will be able to achieve immortality and claim the throne of her fairy kingdom. Ofelia's story navigates the liminal boundary of the faun's fairy forest and the Spanish countryside still feeling the aftershocks of civil war, each of which has its own dark horrors and bittersweet blessings. Ofelia's quest to claim her fairy throne is beset on both sides of the divide by challenges that test her principles and strength of will.
As a story of war-time journey into fairy, Pan's Labyrinth has been compared to The Lion, the Witch, and the Wardrobe, and Del Toro has stated that his story is "a version of…that universe of children's literature." (Del Toro was originally asked to direct the Disney version of Wardrobe, but declined in favor of creating Pan's Labyrinth instead.) The film has also been compared to Jim Henson's Labyrinth (1986) and Bridge to Terabithia (2007), based on Katherine Paterson's novel, among others. Del Toro has said that the film is a spiritual successor to his previous movie, The Devil's Backbone (2001), though the two do not have any story relationship.
Pan's Labyrinth has been almost universally lauded by critics, receiving many nominations and wins for various awards from the Oscars, Golden Globes, BAFTAs, and others. Most of the wins were in technical categories, but it also received quite a few nominations for acting, directing, and best film in a foreign language. It won the Hugo Award for Best Dramatic Presentation, Long Form, and the Saturn Award for Best International Film.
Given the Mythgard Movie Club's last selection, the Watership Down (2018) miniseries, we will almost certainly discuss the visual contrast of Del Toro's decision to use mostly animatronics and prosthetics, with very little reliance on computer-generated imagery (CGI).
Pan's Labyrinth is available at Amazon and other retailers in multiple formats. A 4k Blu-ray version is scheduled for release on October 1, 2019.
Sign up for Mythgard Movie Club
About the Panelists
Dominic Nardi is a political scientist who focuses on judicial politics in Indonesia. He worked as a consultant throughout Southeast Asia. He received his PhD from the University of Michigan and JD from Georgetown University. In addition, he has published articles about politics in Star Wars and The Lord of the Rings. You can find more of his writing at NardiViews.
Ashley Thomas is The Nerdy Blogger. She holds a B. A. in English Literature from Maryville College in Maryville, Tennessee (c/o 2007) and completed her M. A. at Signum University in Summer 2017. Ashley blogs, reads, writes (for fun and for hire), and spends time with her husband, Ryan, and their two cat-monsters, Luna and Oliver. She and Ryan reside in Charlotte, North Carolina with a large quantity of board games, comic books, and polyhedral dice. She would like to be Brienne of Tarth, Leslie Knope, and Hermione Granger when she grows up. Ashley blogs at nerdyblogging.wordpress.com and can be found on twitter @TheNerdyBlogger. You can also like her facebook page at TheNerdyBlogger.
Curtis Weyant is a Signum Grad School alumnus who has occasionally gotten lost in the woods behind his house, but he has never been offered the queenship of fairyland by a faun. A digital marketer by trade, he co-hosts the weekly podcast Kat & Curt's TV Re-View and occasionally pecks away at his own creative work.
Kat Sas holds an MA in Language & Literature from Signum University, where she concentrated in Imaginative Literature. She hosts a weekly podcast on speculative television at Kat & Curt's TV Re-View, and she blogs about Doctor Who, Game of Thrones, and other shows on her blog, Raving Sanity.
Image by Ian Burt.