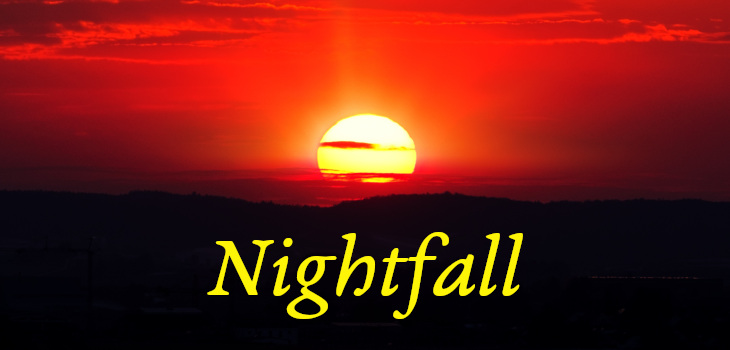 Nightfall
In celebration of our fall fundraising campaign and the fifth anniversary of Mythgard Institute and Signum University, we are having a bonus, one-night Mythgard Academy session on one of the short works nominated by the Council of the Wise (the great group of folks who have contributed more than $100 to the Signum Annual Fund in support of our programs!).
This event is free and open to all!
In this session, we will discuss Asimov's short story "Nightfall."  (Note: This is NOT the novelization by Robert Silverberg.) The story is only 20 pages long, so make sure you read or listen to it before the session!
Where to Find "Nightfall"
"Nightfall" has been widely anthologized.
Students who took Dr. Amy H. Sturgis' Science Fiction, Part 1 course will find the story in The Science Fiction Hall of Fame, Volume One: 1929-1964: The Greatest Science Fiction Stories of All Time (edited by Robert Silverberg).
The Internet Speculative Fiction Database (ISFDB) lists many other places where the story was published here.
For those who prefer audio, or who cannot easily find a text version quickly, there are two free (and legal) sources:
The award-winning science fiction podcast Escape Pod produced a 1.5-hour audio version for it's 100th episode. (Thanks to Dominic Nardi for the pointer)
Dimension X, a science fiction radio program from the 1950s, produced an 30-minute radio adaptation, which is available at Archive.org (#50)
Nightfall Discussion with Dr. Corey Olsen
Date: September 29, 2016